Judith Farber, PhD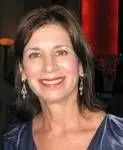 Dr. Judith Farber is a licensed psychologist and the founder/clinical director of Gwynedd Psychological Services, a group private practice. Dr. Farber has been a respected psychologist, educator, lecturer, and clinical supervisor for over 25 years in the state of Pennsylvania. She received a Masters from Cornell University with an emphasis on nutrition and a joint Ph.D. in Psychology and Social Work from Bryn Mawr College.
Dr. Farber has presented on couples therapy and family dynamics nationally and internationally. She was a founding faculty member at an innovative family therapy institute where she taught family therapy courses and supervised practicing clinicians. She has been a renowned contributor to "Can This Marriage Be Saved?" in Ladies Home Journal.
She has particular expertise in the areas of child and adolescent development, school-related issues, co-parenting counseling, and couples therapy.
Dr. Farber strives to balance a healthy work/life schedule. She enjoys a holistic approach to life including pilates, dancing, and healthy eating. She is married and has twin daughters and three baby granddaughters.
Sari Goldman, LCSW, Psy.D.
Director - Goldman Psychological Services
Dr. Sari Goldman, LCSW, Psy.D., is the owner and director of Goldman Psychological Services. She is a Licensed Psychologist and a Licensed Clinical Social worker with extensive experience in connecting to children and their parents. Specifically, Dr. Sari has expertise in the psychological assessment and therapeutic treatment of pre-school and school-age children, adolescents, adults, couples, and families. She received her Bachelors of Arts from Oberlin College and her Masters of Social Work from University of Michigan. Dr. Sari obtained her Doctorate in Clinical Psychology from Chestnut Hill College. Shel excelled academically, earning her degrees with high honors. Dr. Sari has a strong commitment to honing her clinical skills by attending a myriad of conferences and workshops and reading cutting-edge articles and books, specifically related to ADHD, emotionally-focused therapy, collaborative problem solving strategies, positive parenting techniques, trauma-based approaches, social media safety, mindfulness practices, and Autism Spectrum Disorders. In addition, Sari shares her knowledge base with other professionals, parents, and students by presenting at local and national conferences on a variety of topics, including stress management for adults and children as well as parenting strategies to decrease behavioral problems in children and adolescents (e.g., with ADHD, Autism, Oppositional Defiant Disorder, etc.). She completed her post-doctorate residency year at a youth center, where she became adept at administering cognitive testing and projective testing.
Sari creatively counsels individuals, couples, and families utilizing psychodynamic, strategic family therapy, and cognitive-behavioral techniques. She believes in growth-oriented, directive therapeutic interventions that address the specific presenting concerns, such as decreasing family disagreements, encouraging better social skills, and improving the person's overall well-being. Sari specializes in the treatment of ADHD, Oppositional Defiant Disorder, Bipolar Disorder, Personality Disorders, PTSD/Trauma-related disorders, Autism Spectrum Disorders, Anxiety Disorders, Depressive Disorders, School Refusal/Avoidance, Social Skills training, Executive Functioning Strategies (e.g., organizing/planning/time management), and Academic Underachievement. Sari also integrates relevant empirically supported treatment techniques such as Exposure Response Prevention Therapy to treat Obsessive Compulsive Disorder, Phobias, and Anxiety. She incorporates play, art, and experiential (i.e., cooperative games/sand tray) methods when providing therapy for children so that they can feel more comfortable expressing themselves. Dr. Sari has a unique talent in assisting college-aged young adults to develop concrete study skills and independent living skills to succeed in their future. She also administers and interprets comprehensive psychological assessments for children, adolescents, and adults. Sari collaborates with other professionals (e.g., primary care physicians, teachers, etc.) to consult on recommendations and accommodations presented in the report.
Dr. Sari relishes being with her two daughters and her husband. She practices self-care by cooking healthy foods, exercising indoors and outdoors, listening and playing music, and going to movies, plays, and concerts with family and friends. As a busy mom, Dr. Sari often shares with parents the idea that when being emotionally present with one's children, parents should focus on "the QUALITY of their time together, rather than the QUANTITY of their time."
**New bios of Therapists and Psychological Testers coming soon!**