At Gwynedd Psychological Services our comprehensive psycho-educational testing can help answer the questions about an individual's cognitive, academic, attentional, or social/emotional functioning that may be affecting academic achievement, level of motivation, behavioral issues, or interpersonal relationships.
Our testing addresses the following areas:
attention disorders
emotional and behavioral concerns
private school admissions testing
learning problems
Testing Procedures
We will schedule usually one to two visits to our office depending on the amount of time required to complete the testing process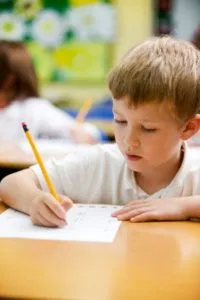 The testing procedure may include all or some of the following

Parent Interview: This will be the first appointment and we will ask about your child's developmental history and current functioning.

Clinical Interview: This involves assessing general appearance and behavior, mood and affect, perception, comprehension, orientation, insight, memory, content of communication, and description of symptoms.

Observation: If possible, we may observe your child in a setting with other children
(school/pre-school) or at our office during testing sessions.

Rating Scales/Questionnaires: We ask caregivers and teachers to complete a number of questionnaires that help in diagnosis of ADHD (Conners' Rating Scales), Executive functioning difficulties (BRIEF), Social/Emotional issues (BASC, Achenbach Scales, Beck Inventories), and Autism Spectrum Disorders (GADS and GARS).

Assessments: Intelligence testing and school readiness assessments (WISC-IV, WPPSI-III, WAIS-IV), Achievement tests (WIAT-II), Personality testing (Rorschach, TAT, MACI, PDQ-4, House-Tree-Person
Testing Feedback

When we are finished, you will meet with us and receive a comprehensive written report with many recommendations for home and school. We may consult with schools, physicians, and any other professionals to collaborate and discuss the strategies that will benefit your child. We may go to school meetings and coordinate our services with your child's school to maximize your child's potential. When necessary, we advocate on behalf of the child and family to receive accommodations (e.g., extended time on tests) within the school setting.