What is Marriage Counseling?

Marriage counseling is a form of couples therapy for couples who may be thinking about divorce or separation. The goal of couples counseling is to create a safe environment where both individuals can find positive ways to reconnect and repair their relationship. During this time, the marriage counselor will also help each person grow individually by focusing on self-improvement and self-awareness.
Many couples seek the help of a couples' therapist to deal with issues including:


Infidelity, cheating or adultery from one or both people in the relationship.
Significant changes in a couples sexual relationship and habits.
Overcoming traumatic events, such as the loss of a child.
Conflict resolution to resolve recurring disagreements.
Financial stress, such as disagreements relating to shared finances or debt.
Changes to the relationship after having children.

What Can I Expect During Couples Counseling?
Over the course of several sessions, we will work with you and your partner to help the two of you discover what the issues in your marriage are by analyzing both the good and bad parts of your relationship. During this time, you will learn new ways to positively communicate, problem solve, negotiate your differences and overcome the obstacles negatively impacting your relationship.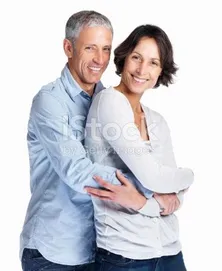 What Are Benefits of Marriage Counseling?
At our facility in Ambler, PA we offer couples therapy as a way for individuals to learn and grow while learning to understand themselves and their partners. Some of the benefits you can expect from marriage counseling sessions at Gwynedd Psychological Services are:
Promotes healing from marital trauma
Increased emotional/sexual intimacy
Learn how to effectively communicate
Objective problem solving
Eliminate unnecessary arguments
Strengthen the marriage bond
When Should I Seek Marriage Counseling?

If you feel that the communication has broken down and taken on a negative or hostile tone and the fights seem endless, call us today (215) 628-0994, to see if couples counseling is right for you and your partner.